by Lee on Feb.18, 2009, under Photos
This post is for Tuesday, 10th February, 2009
This week's photo was taken on my holiday in Florida during October 2006. The photo is of Expedition Everst in Animal Kingdom. Unfortunately, I'm unable to remember the exact location from which I took the photo.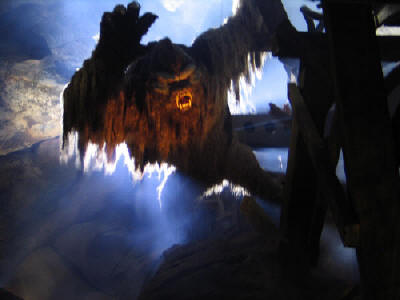 If you look at the photo you can see the train going up the lift hill. I think this photo shows how fantastic the mountain looks and how it stands out from the sky, drawing people over to it.
It has become one of my favourite rides in Disney World, I just wish I would get a chance to see the yeti operating in a full animation mode, rather than the current mode it seems to live in.
:animal kingdom, disney, disney world, expedition everest
No comments for this entry yet...