Tag: 3D
by Lee on Apr.06, 2009, under Technology
This post is for Monday, 6th April, 2009
I was listening to Inside The Magic on my walk to University this morning and listened to a huge list of films that Disney are thinking about bringing out in 3D. Most of these are altered version of older films, that they want to re-release in cinemas (for example, they're talking about releasing Toy Story 1 & 2 in 3D in sinema to help promote Toy Story 3, which is also in 3D).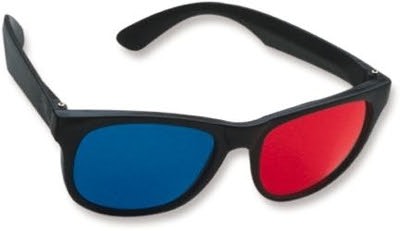 I don't really know where this interest in 3D technology has come from. If you'd have asked me about 3D films a year or so ago, I'd have said it was something that used the 'classic' blue and red glassess which had gone out of fashion. But it seems to have come back. Fortunately, most of the films seem to have moved away for using the technology for 'Cheap 3D Tricks' (think, things flying at you, floating in the air etc.)
1 Comment
:3D, cinema, copyright, disney, film, pirating
more...