Tag: lecturer
by Lee on Sep.03, 2009, under University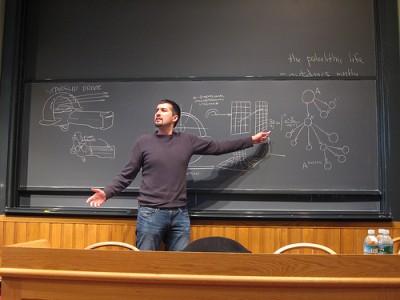 A few of us were discussing over lunch today what makes a great lecturer.
Is it someone highly knowledgeable about a subject?
Yes they know a lot and if you have questions about a subject, they can probably answer them in a confident manner. However, these academics haven't always got the best teaching skills, often making it difficult to learn what they're trying to get across
Is it someone who gives you plenty of hints for the exam?
Although you may appreciate it for passing the module, how much is this setting you up for when you may need the content of the module elsewhere. In cases where you're being forced to do a module, but you feel it is really of no use to you, is this the best type of lecturer to have?
Is it someone who has been lecturing the same module for a number of years?
At this stage, they normally have reasonable lecturing skills. They should also know the subject material pretty well. However, we felt they were normally bored of it if they were onto their 5th/6th time of teaching the same thing.
What are your thoughts on what makes the best type of lecturer?
1 Comment
:academic, lecturer, lectures
more...